WAKIRA

SOLD
Here is the info for "Wakira", my black, 16.2 hand, Oldenburg broodmare. I have decided to stop breeding horses. I want her to go to someone, who will be kind and keep her in very good condition.
Wakira is offered for sale -

$6,500

private treaty of a good home only. 

SOLD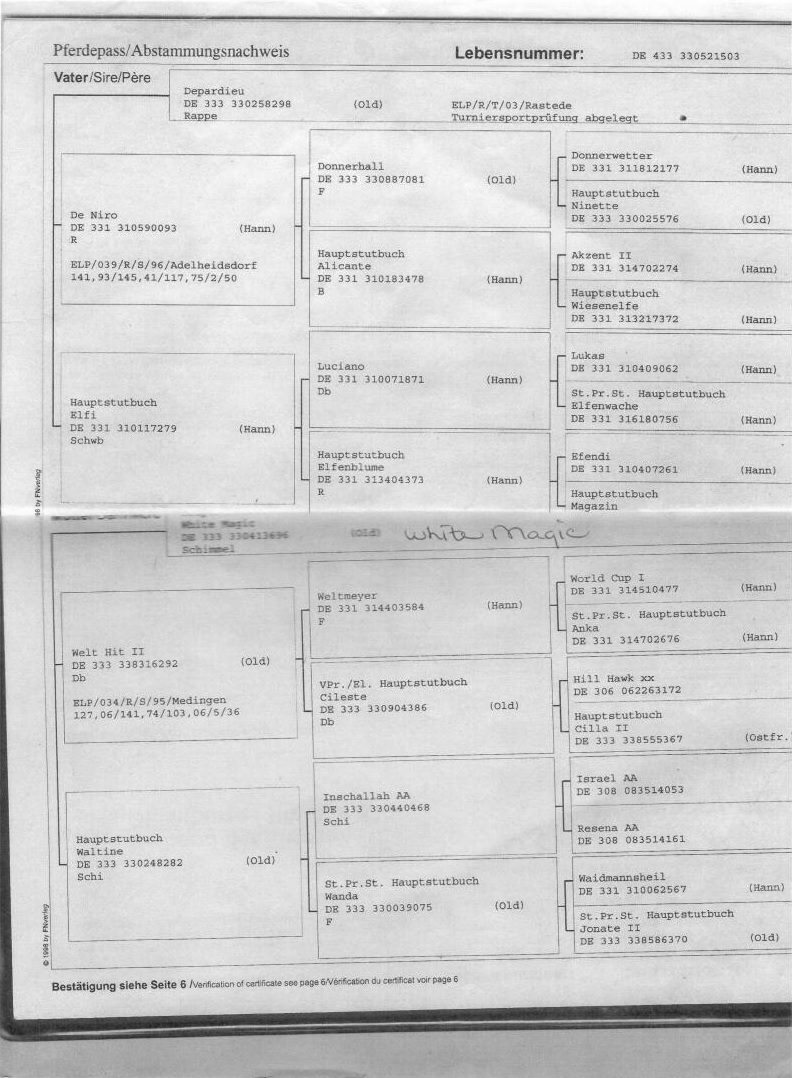 Wakira has produced 3 Premium foals, one was also "Foal of Distinction" with the German Oldenburg Verband. (GOV).
Warmblood Fragile Foal Syndrome (WFFS) – N/N
Her two year old filly, "Juniper Hill" by "Quaterback" won the following:
Awarded Premium & "Foal Distinction" at the GOV, 2017 Inspection -  
2019 -
USEF*RMDS Estes Park Horse Show, Colorado.
1st place - Young Horse - Filly class
1st Place - Young Horse - Filly & Colt Class
Reserve Champion at the Show.

USDF Breeder's Championship and RMDS Sport Horse Breeding Championships. Juniper was the USDFBC Reserve Champion Filly, Oldenburg Breed Champion, and 4th place in the RMDS Yearling-2 Year Old Championship Class. A storm blew with lightning and rain and she misbehaved for the 4th place, marking 74.  She is an exceptional two year old. Shown by Raissa Chunko - runner, Trained and fitted by Joan Naden Clay.
Wakira is currently insured for $10,000 with American Reliable Insurance Company.
JUSTIFICATION OF VALUE
WAKIRA – Oldenburg mare born in 2002, 16.2 h, black, gentle temperament, great mother.
She has produced one Foal of Distinction, "Juniper Hill" in 2017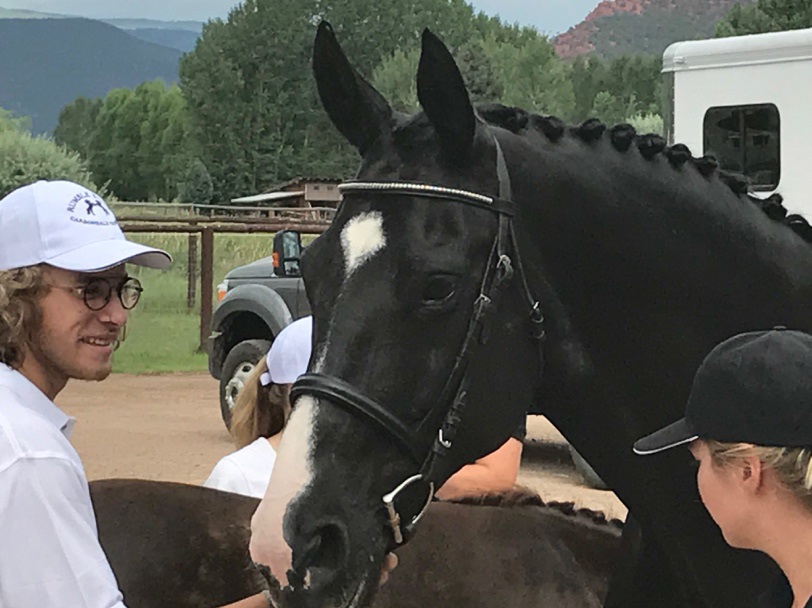 Wakira at the 2017 Oldenburg Inspection JUNIPER HILL – Oldenburg filly, born in 2017, 15.3 as a two yr. old, chestnut, won Foal of Distinction 2017. She will show in hand this fall in sport horse breeding classes.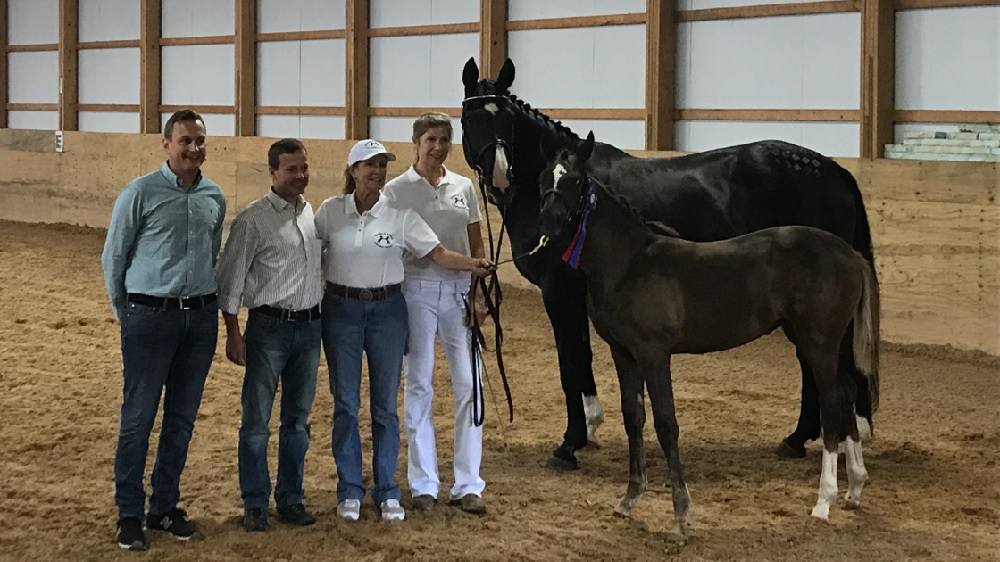 Wakira and Juniper Hill at the inspection in 2017
Juniper Hill – 2019 Showing at Estes Park and Parker for the USDF Breeder's Championships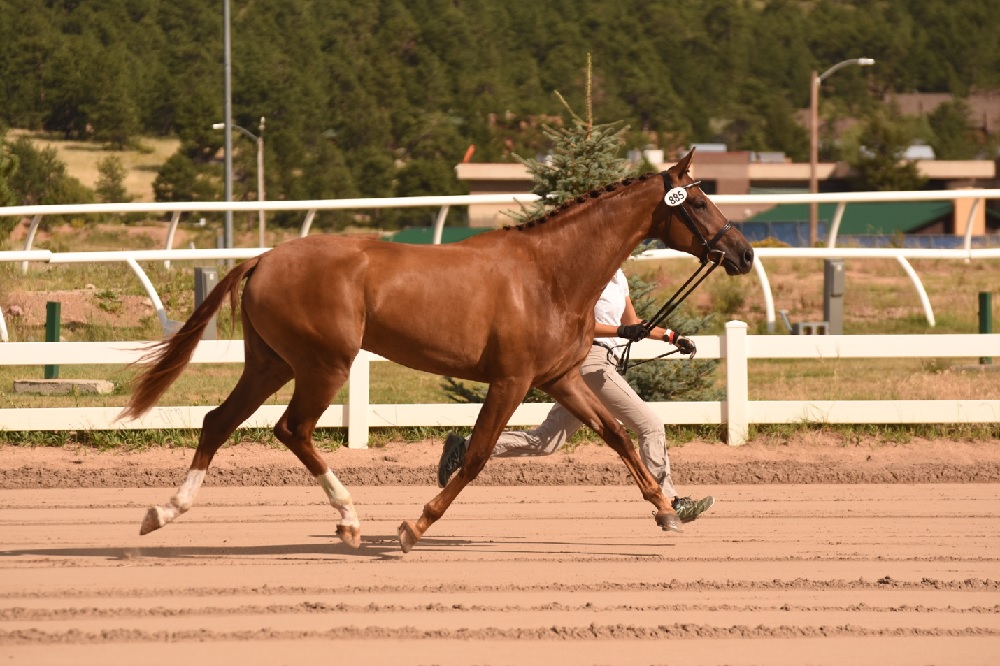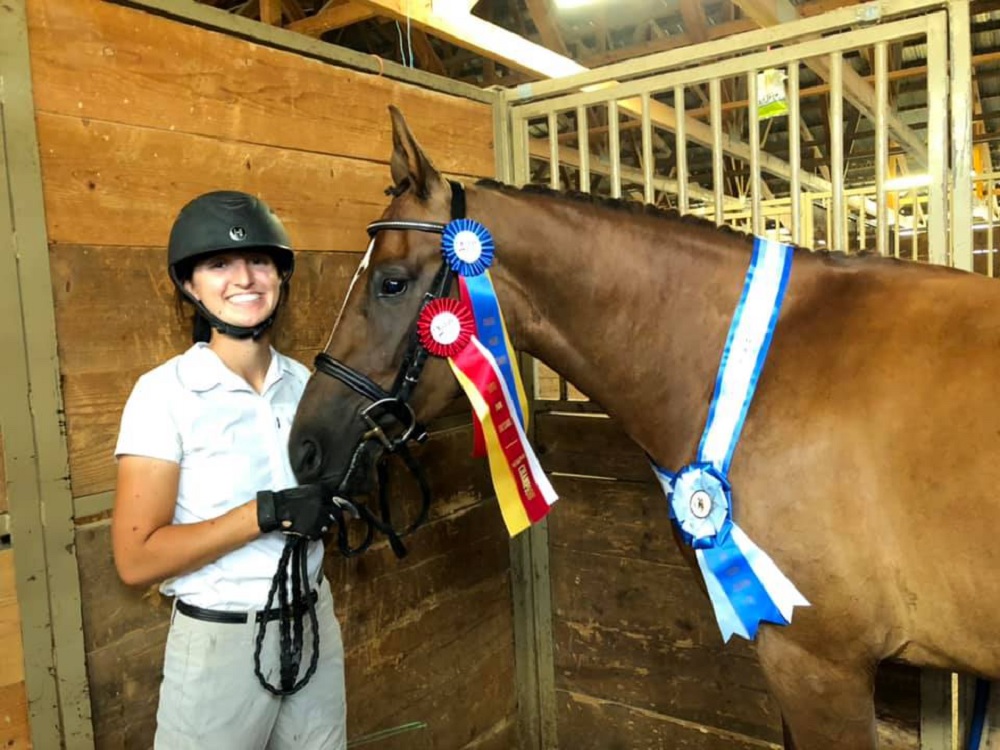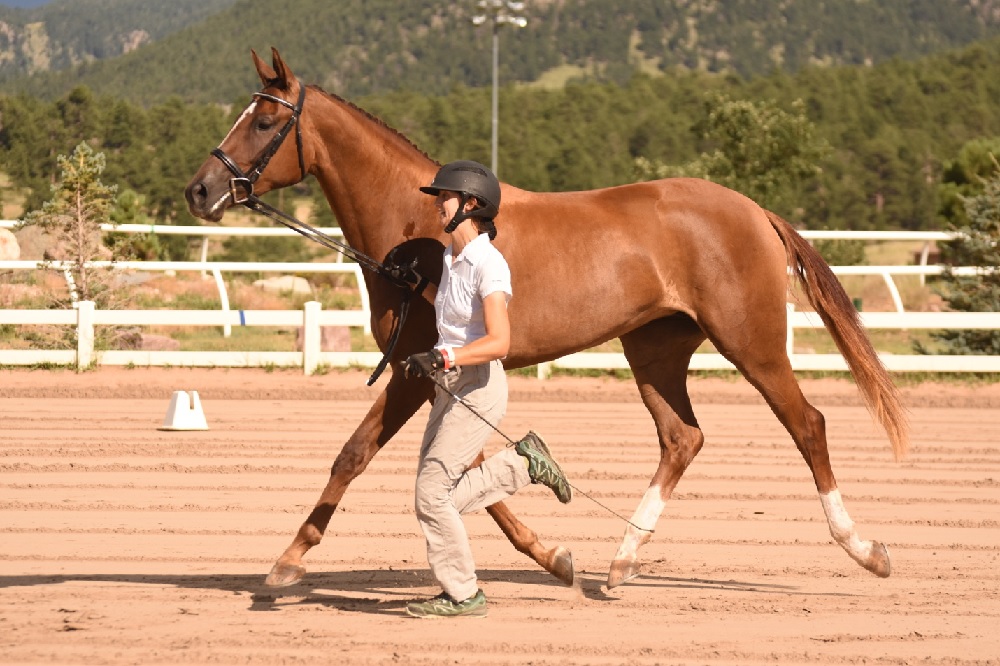 This year's – Premium Foal, "Endeavour" at the GOV 2019 Inspection –Endeavour is by "Quadroneur", a son of "Quaterback".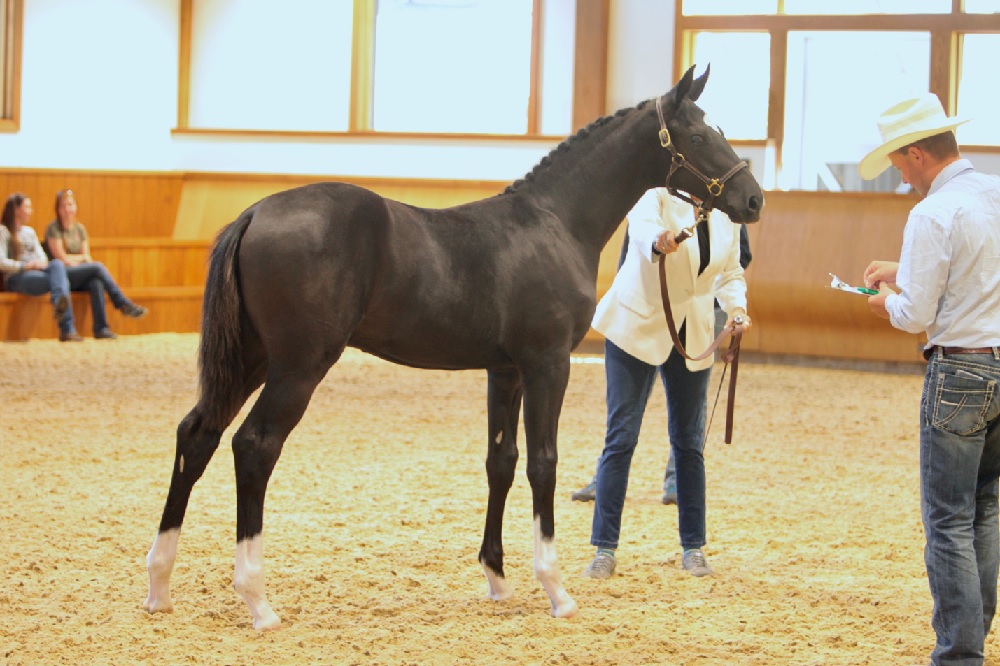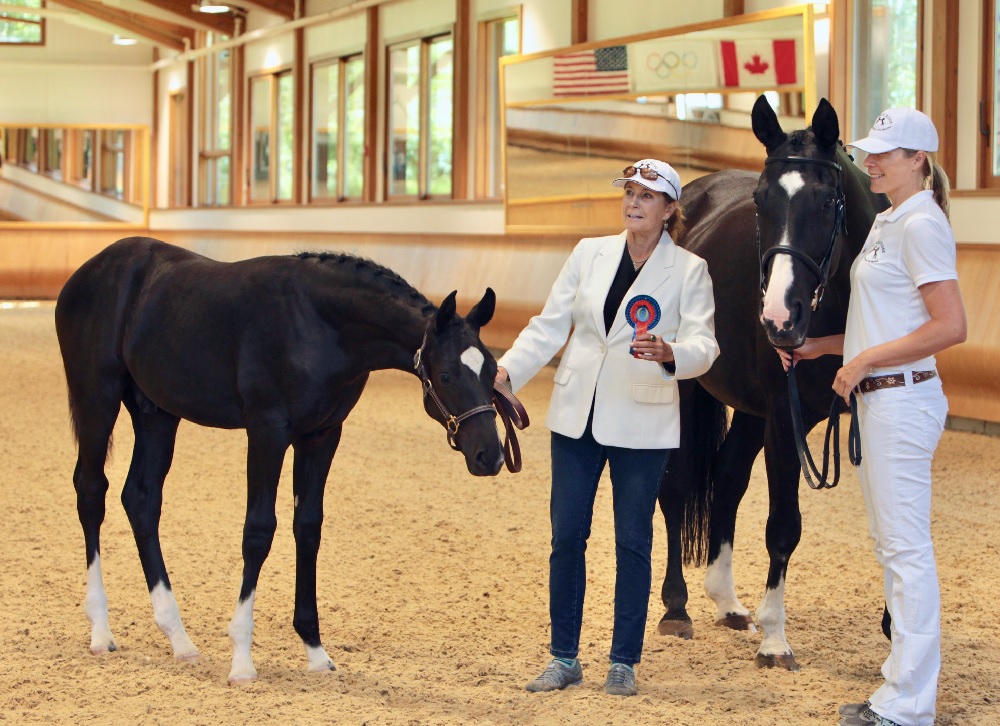 Aires above the ground!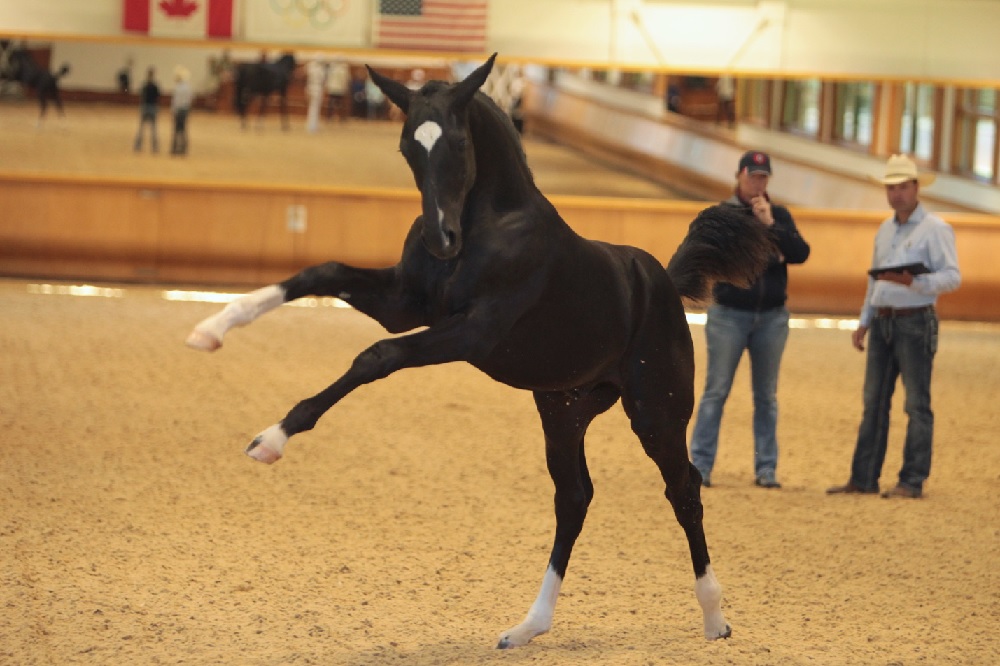 WAKIRA –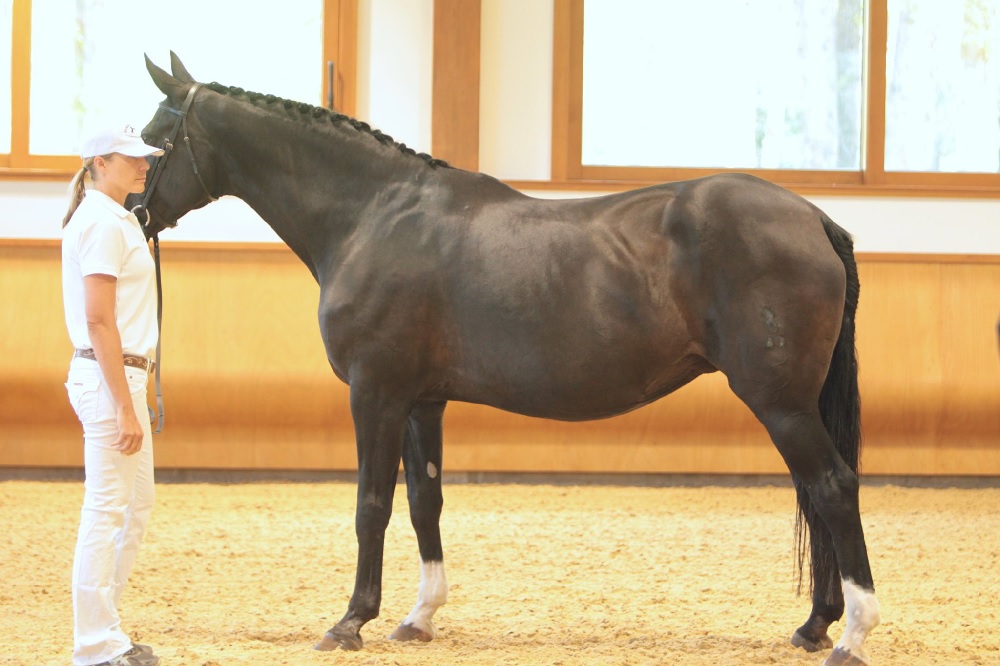 Like Mother – like son –