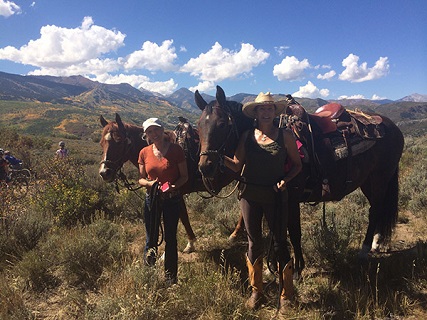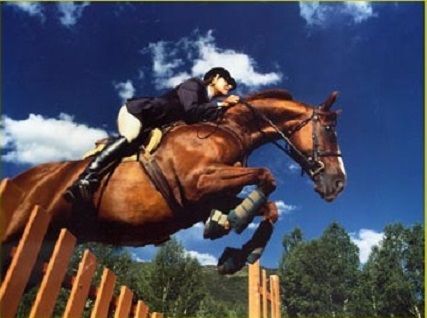 Owner/Manager – Holly McLain
WESTERN
Owner and operator, Holly McLain grew up riding quarter horses on the iconic "Willow Brook Farms" in Catasauqua, PA. Her father C T Fuller, and his famous sire "Joe Cody" are both in the AQHA & NRHA Halls of Fame.
Holly showed reining and cutting horses, and qualified for the Stock Seat Medal Finals in Santa Barbara, California. She was featured in the AHSA (now USEF) stock seat equitation film showing the split rein style of riding. She trained and showed Tisa Baby to the third top reining horse in the nation as a junior rider.
ENGLISH
In college, she switched to English –Hunter & Jumpers. She competed at the highest level, was champion at Devon, Madison Square Garden, Washington International, and garnered the "1st Year Green Working Hunter Horse of the Year award with her famous hunter, "Castle Walk". Holly also showed jumpers, competing her last year in Grand Prix events, placing 3rd in the Chagrin Speed Class, against international Competitors. After moving to Colorado, she competed in local three day events, and has always used classical dressage principles as the foundation for all disciplines.
OUTFITTING – TRAIL EXPERIENCE
In 1974, Holly bought 100 acres in the Snowmass Creek valley and named it Moon Run Ranch. She owned and operated "Moon Run Outfitters" with her cowboy husband for 18 years. Known for quality pack trips, the business offered a wilderness experience. The well–trained string of trail horses, and gourmet meals around the campfire, delighted many local and visiting clients over the years. Most remembered was a four-day travel trip, riding from Snowmass Creek to Redstone, crossing over 12,880 ft - East Creek Pass; then riding down Redstone's Main street to the Redstone Inn. The trip culminated with dinner and overnight stay at the Redstone Castle. Holly also competed in local rodeos, team roping with her husband. Winter sleigh rides were part of the program at the ranch.
TRAIL RIDES OFF RANCH
Rumble Ridge organizes trail rides for friends and clients to meet at different trail head locations for day rides, some with lunch, provided by each individual participant. Help and instruction to keep everyone safe is given freely. Enjoying a day out on the trail with your horse is the objective.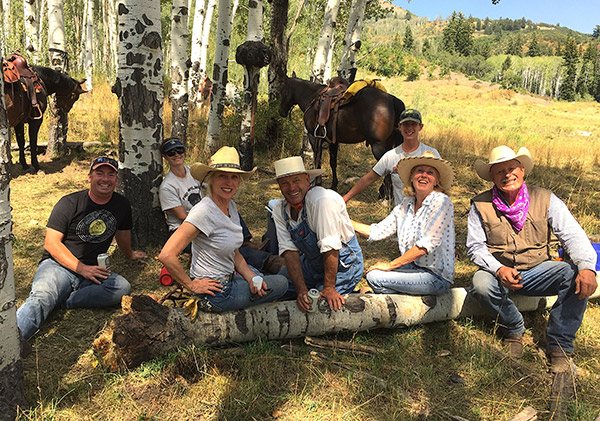 BLENDING ENGLISH AND WESTERN DISCIPLINES
Throughout the years, Rumble Ridge has brought a balanced, successful understanding of the big picture of horsemanship. Natural Horsemanship infuses the classical, well established English approach to training for the horse and rider's welfare.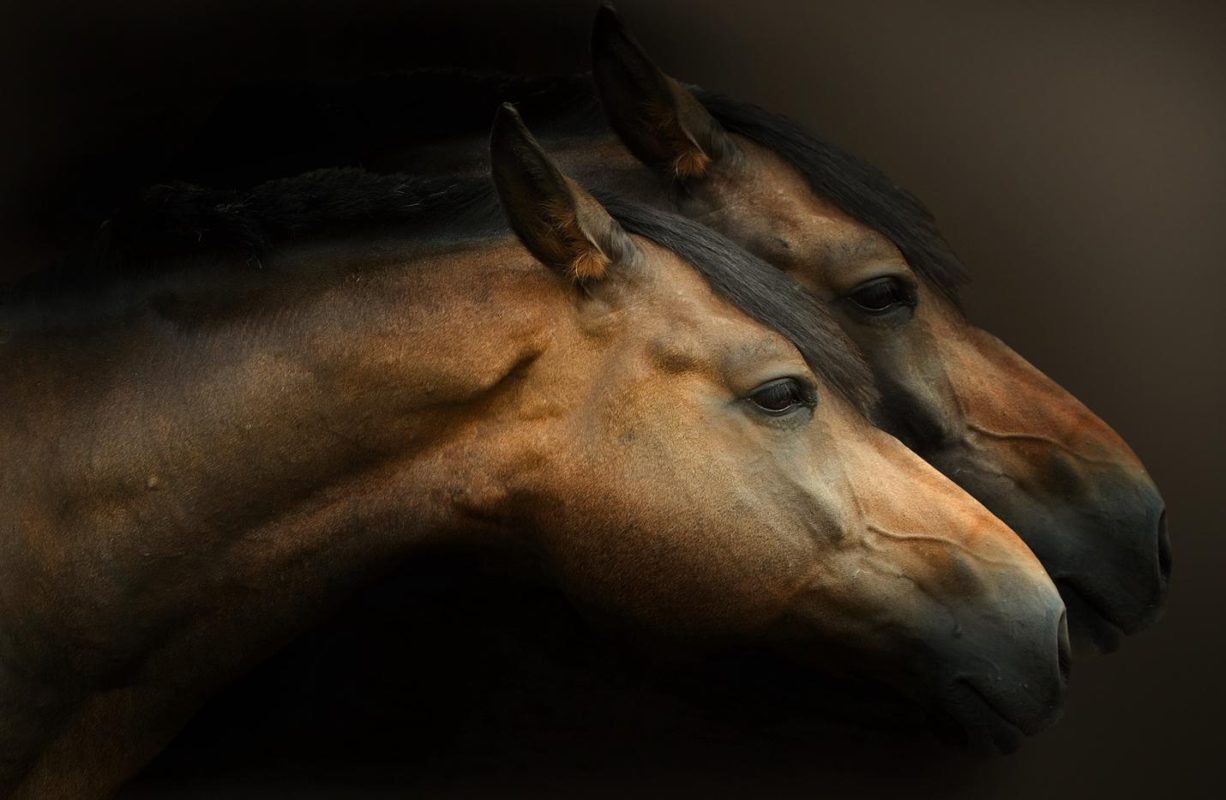 "The outside of a horse is good for the inside of a man."
Winston Churchill
"Life exists in the present"
Zen Buddhist philosophy
Horses require humans to be present, in the moment and connected to them. At Rumble Ridge horses are a healing meditation and prosperity for our soul.                                                       Prices for all instructors available upon request.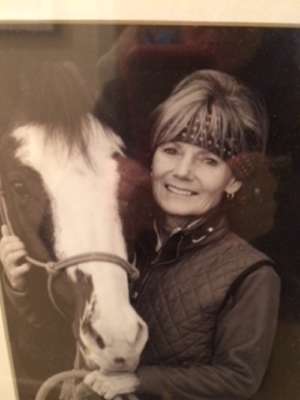 Suzie Wallace – Specializing in beginner riders, for safety, foundation, and fun.
All lessons, English & Western, will emphasize a solid foundation of correct rider position for stability & proper balance. Coordination of rider's hands, seat, and legs will insure subtle communication between horse & rider. At Rumble Ridge we use the natural horsemanship philosophy of "Less is more". The quiet, subtle approach of communication with your horse is taught for a true partnership between horse & rider. Besides private ranch lessons, we offer clinics by master horseman for our continued education.
Maree McAteer - Working Equitation Clinic – On hold for 2021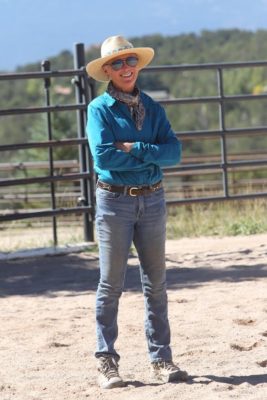 Working Equitation combines dressage, ease of handling trail obstacles such as bridges and gates, cow working and speed. The obstacle course is designed to show the partnership between horse and rider. Popular throughout Europe, Central & South America, Working Equitation is gaining traction in the United States. Recognized as a competition in 1996, The first Working Equitation World Championship was held from 11–13 October 2002 at Beja, Portugal, with teams from Brazil, France, Italy, Mexico, Portugal, Spain and the United Kingdom.
At Rumble Ridge we experienced the excellent guidance of Maree for the rudimentary beginner to advanced progression of this discipline.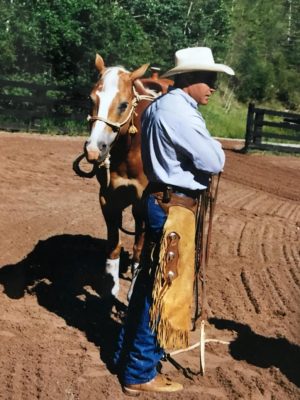 David Carswell – Offers help with problem horses and riders. His Natural horsemanship, reining & cow working background enables him to support and correct people and horses to produce a winning team. By appointment.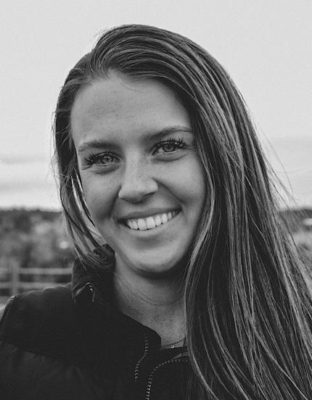 Jess Roberts – Liberty Horsemanship
June 5th & 6th, 2021 – 9:00AM start time both days
Bring lunch & beverage.
Cost - $475/two days
To sign up for clinic - Send an email to jess@harmonizedhorsemanship.com to sign up.
Payment is due at signup and can be made via Venmo, Zelle, PayPal,
or a mailed check:
Jess Roberts
10337 N. Delbert Rd.
Parker, CO 80138
AUDITORS ARE WELCOME. $40/day or $70 for 2 days!
Liberty Horsemanship stems from emulating the Horse's natural state of Being. Horses at Liberty perceive humans as members of their herd in a role that resembles the Lead Mare, one who is the heart and mind of the herd.
This clinic is for anyone who:
- Is looking to deepen their connection with their performance horse (hunter jumper, dressage, reining, etc.)
- Is trying to solve an "ongoing problem" that their horse keeps presenting
- Wants to have some FUN with horses that doesn't require you to tack up and head out
- Can't seem to find that "method" that helps them and their horse work together peacefully
- Wants to learn the art of liberty horsemanship
- Wants to further their liberty education
This clinic 2 days and includes group instruction as well as one-on-one sessions with Jess. Your session will be tailored specifically to the needs of YOU and YOUR HORSE, and while other participants will be watching, this is truly a great time to "unlock" what's been stuck.
In this 2-day clinic, we will dive into the mind of the ridden horse to find ways to work together in harmony in and out of the show ring, on the trail, and in your everyday life together.